South Uist – An Introduction
An Introduction to a Special, Peaceful Place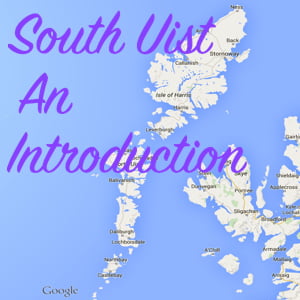 A little group of islands clings to the coast line of Scotland on the Wild West coast.  A land with its own ancient language and its inhabitants that seem to span time itself.  Exact Location – – 57.2667° N, 7.3167° W.
Over the series I will look at the island of South Uist on the West cost of Scotland, in a chain of Islands called the Western Isles.  A place where winds blow at over 100m/h, rain that doesn't fall straight down, and a landscape punctured by water at every turn.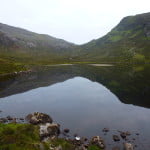 This island is also the most beautiful in the sun, and shimmers like a little jewel in the ocean of the great North Atlantic.  Situated approximately 30 miles from the mainland of Scotland,   it is reached by ferry or plane.  This little piece of rock is cut with lochs that teem with visiting bird life all year round as they make their way from one place to the other.  It hosts the greats flower show in Summer when the Machair comes to life from the wild winter storms and shows its fanciest clothes for passing visitors.
This land is visited not only by birds, but visiting golfing enthusiasts to play on the Old Tom Morris
 course, by travellers interested in this little gem and its history, by returning relatives who have had to move away for work but feel the constant pull to return home.  The peace and tranquillity is felt upon arrival and the clock that dictates most of our lives, becomes a mere ornament to look at very occasionally.
The sky is big here!  Make no doubt about it!  The story tale of the chick believing the sky was falling on it's head after an acorn hits the chicken could have been written here – albeit if there were trees from which acorns could fall from.  The sky is so big because there is only the ocean and the small hills around to give this amazing view.  The universe opens its window here at night and you can look for hours at the stars, watching as they move and dance about the sky.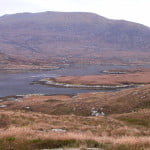 The water is cold at the sea, colder than I have ever felt, but it is also the clearest I have seen.  The soft white beaches on which to walk are amazing.  Looking through the periscope of water at the world beneath the waves is truly outstanding.  The Western Isles are beautiful and the peace is amazing.
As a series of article I will be looking to cover:

Should you be interested in a great book with some marvellous stories from South Uist, you can find one written by Angus MacLellan –  Stories from South Uist
.
As always you can contact me and follow me through Twitter and Facebook or leave a comment below.
Act Anyway for tomorrow may never come