Kruger Park – South Africa (Pt 2)
Established 1898: SANParks – Kruger National Park is unrivalled in the diversity of its life forms and a world leader in advanced environmental management techniques and policies.

South African National Parks
The Kruger National Park is home to many species of animals, birds and plants. The current list of species are 336 tree species, 49 fish species, 34 amphibian species, 114 reptile species, 507 bird species and 147 mammal species*. To be able to go there is to experience a life far removed from the city or even town life. Small enclaves allow humans to be safe behind fences yet beyond lies a world of nature you will surely want to keep going back too.
To look at Part 1 of this post click here and find out some of the facts about the Kruger park.   We will be looking at expenses, what you should be taking with you and certainly looking out for the small and beautiful in this article.
Expenses
The Kruger National Park is a National Park in South Africa and currently there are entry fees for the park. These are termed a Daily Conservation Fee and are payable by everyone! There are 2 rates:  If you are from South Africa and have an ID book then you can get these rates at R66 (adult), R33 (child) per day. If you are a foreign traveller you will be paying R264 (adult), R132 (child) per day. (These rates are for Nov 2014-Oct 2015 – current rates can be found by clicking here).  For Day visitor you can find out further information here.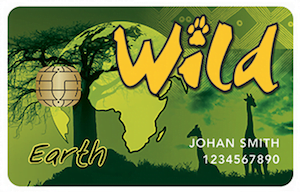 There is another option and that is to get a Wild Card which will give you entry to lots of National Parks in South Africa, and also works out cheaper if you are staying for a while in the Kruger National Park. Foreign travellers can only purchase the "ALL Parks Cluster" which allows entry into around 80+ National Parks around the country. There are 3 prices Individual – R435.00, Couple – R710.00 and Family – R870.00. These cards are valid for a year from the date of purchase. This is exceptional value if you are staying in the park more than three days as an individual or just two days for a family of four. You can find out more information by clicking here about the Wild Card.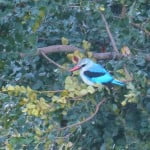 Within the park there are a number of places you can stay, these are called Main Rest Camps, Satellite Camps, Bushveld Camps, Overnight Hides, Bush Lodges and Camp sites. My recommendation is to stay at least for the first night at a Main Rest Camp, so you can get your bearings and settle into this amazing adventure. If you are camping there are plenty of places to stay with your tent/van/caravan within the Main Rest Camps. After that, make sure you get out and see some other places. The Bushveld Camps are really a must. They are small, don't have shops or entertainments, and the electricity is only on for a short while, but what you will get back is amazing. Nature right close and a sky full to the brim of stars that twinkle at you all night long.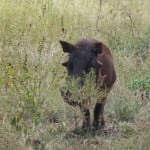 The costs for these places vary according to season and booking in advance is recommended if you are staying in a chalet. If you are camping there is a little more flexibility, but it is still worth checking and booking. There are a few rules that must be adhered to at all times:
There is a strict time policy in the park. There are fines if you do not adhere to them!

Nov, Dec, Jan you can leave camp from as early as 04:30
Feb, March, Oct it is 05:30
The rest of the months fall into a 06:00am opening
Don't be fooled that no one is watching as there are hidden cameras around the park and you will be fined!
There is a strict speed restriction in the park.

40km/h on dirt roads
50km/h on tar roads
There are speed traps in the parks and you will be fined! It will ruin your holiday!  What's the rush anyway?
There is a strict noise policy in the park

Between 21:30 – 06:00 there a noise restriction
Cell phones should only be used in Rest Camps or Emergency
There are others, of course and should you want to read them you can find them here. These are the most useful to know though and I can assure you that you will be pleased for them. It makes such a wonderful place even better!
You can buy fuel at rest camps. So you do not need to leave the Kruger National Park, and you can buy food from the main Rest Camps if you need to, but more on what to take next…
What to Take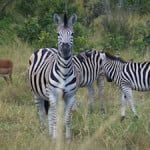 Don't take any live animal! Simply "No Pets" and the reverse is true too – Don't take any live animal home with you! Right that is out the way, lets get onto the serious items.
Before you pack any other items pack these in the car first – I mean it FIRST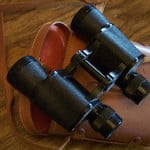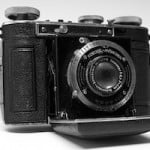 You can forget food, drinks and even the kids, but do not forget these, you will be so unhappy you cannot see an animal up close and spend a few minutes watching them. Looking at that colourful bird takes on a whole new meaning when you see it through binoculars. Remember you are in a big hunk of metal, animals and birds carry on as usual, but they don't always appear on your bonnet!
Food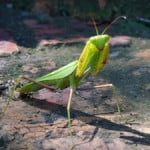 Take food with you. You are allowed to take meat from your local supermarket, just don't take the wild roadkill you found on your way into the park. We don't want the Kruger Park infected with some new weird disease. You can even take dairy if you need to, but you just cannot take it out with you. (unless sealed!) Fish and poultry is all good, and you can take those lovely chicken steaks too. Remember the snacks for the rides: Crisps(chips) are always a hit, a few hard sucking sweets and perhaps a few liquorice all-sorts. I wouldn't bother with chocolate unless you have the cooler bag in the boot. It will be one gooey mess that you cannot clean until you get to a rest camp. There are places to stop off during the day, so you can forget about lunch if you are happy to get some at a food stop. If you are all about the animals then take a flask and your food with you. When its time to eat, stop and enjoy a lovely scenery of landscape and animals while enjoying your delights.
At night a Braai (BBQ) is the order of the day in my opinion. You can buy wood from most camps and sitting listening to the sounds of Africa and having the fire burning cannot be beaten! You will need bread and salad items too so pack these also. You can click here for a packing list for the trip.
It goes without saying you will need a few items to take with over and above food; Your comfy shoes or flip flops for wandering around in, a warm coat for the evenings and the Kruger Park is considered to be in the Malaria zone, so you should probably pack anti-malaria tablets too. Don't want your trip spoilt by being sick afterwards now! Don't forget chargers either. I personally think an in car charger is worth the money. You may need to make a call urgently to find that your phone is flat and you are in a place no-one is passing. Be clever about it. The emergency number to call for the Kruger Park is (013) 735 4325 – 24-hour line. You can call 112 from any mobile for emergencies too, but this is a national service and they will need to redirect your call.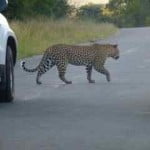 Finally, make sure you have a jacket/sleeping bag in the car just in case anything goes wrong. You cannot walk away from your car, you must stay with it and wait. The animals are wild and dangerous and you don't want to be a snack for them. It may get cold. Be prepared. Which only leaves the matter of water. Take it with you. Not a small 500ml bottle. Take a few litres. If you don't use it, it doesn't matter, but you may just need to. Remember to click here for the condensed list you can check off later on!
The Small and the Beautiful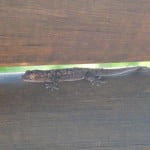 The Kruger National Park is famous for it's Big Five Animals, but there is so much more to see while you are there! Look closely at the bush, watch for small movements on a tree branch, follow the flight of a bird. You will be amazed when you start to see all the other little creatures that inhabit this wilderness. We have in South Africa a list of the small Five too. See if you can find them too. They are a lot more elusive than the big five I can tell you!
The Little Five are:
Buffalo Weaver
Elephant Shrew
Leopard Tortoise
Ant Lion
Rhino Beetle
There are also the Birding Big Six to watch out for and they are:
Ground Hornbill
Kori Bustard
Lappet-faced Vulture
Martial Eagle
Pel's Fishing Owl
Saddle-bill Stork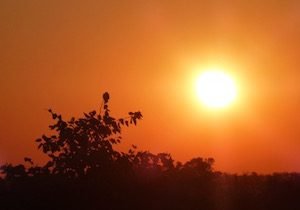 Of course I can go on too. There are tree lists and then there are natural and cultural features. Watch out for Jock of the Bushveld plaques. These come from a story of Jock of the bushveld and is well worth the read. You can buy it here
is you want, or check out your local bookstore. It woud be a great story to read to the kids or even by yourself during the evenings while you visit the park.
Closing advice:
take some cash, buy the Kruger National Park book,
take your time, this is your adventure, you do not need to rush.
be courteous, there are folks who will be very pleased to tell you sightings of animals in the near vicinity.
Above all – marvel at the beauty of nature. It is amazing.
Thanks for reading. I would appreciate a share or tweet of this article. Let others know how amazing this part of the world is. You can also reach me through Facebook and Twitter, a like would be great. If you are going soon, or have been recently, I would love to see some photos and hear some of the stories. Let me know about them.
Life is for living, so keep exploring.
Maurice
*as listed 13/08/2015 on http://www.sanparks.org/parks/kruger/default.php