A Long Drive: East London to Underberg (Day 6)
A dash from the roar of the sea to the height of the Drakensberg Mountains
Waking up to the warm humidity of East London this morning and looking out my window at the green vegetation and lovely blue sky, I felt like my trip had gone well. I had visited a National Park, seen animals, stopped at cool waterfalls and seen the sea. It's time to head North. (North North East!)
Today's drive was going to be fairly long (520kms long!) and it went up up up! As I climbed from the sea to the interior, each corner presented a new way to gain height as the roads cling to the sides of huge hills and mountains.
I spent the first part of the morning looking for the harbour of East London. It is the only harbour in South Africa that exists on an estuary and I was looking forward to seeing it. Although this proved far harder than expected. I was told at each place and with each security guard that I was not allowed to photograph or look around but that I could go to this place or that to view it.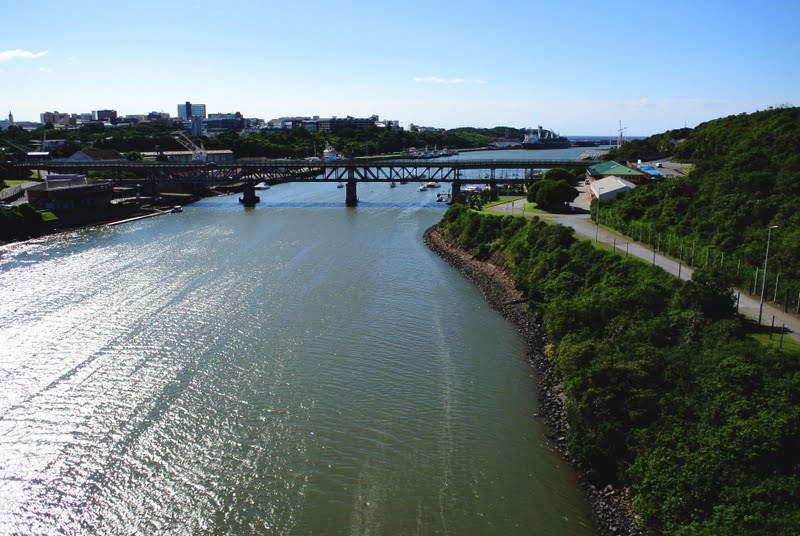 It is sad that our world with all its ingenuity and creativity, is also so caught up in security issues and fears. Fears that I may in some way use photos to advantage someone else, good or bad! That I may inadvertently take a photo that would show some secret, either tipping off traders or uncovering a political storm. Me, well I just wanted to show how brilliant it was that we use a river for a harbour!
So after taking a "long" shot of the harbour, I took to the road and headed for Mthatha (said Um-ta-ta). Since I had not spoken to many folks on my way and as everyone here who needs a lift puts their thumb out for a ride, I thought I would do my bit and pick up a hitchhiker…
Now I have picked up many hitchhikers before, but today was to prove rather interesting! He was a young lad who was training to be a teacher, and needed to get back to Durban to collect some things for University/college. This we managed to talk about in the first 10 minutes, but conversation was strained and he did not want to even take part in it that much!
Finally it all went quiet and we sat in silence until we reached Mthatha, where I got some fuel. This was where the next excitement started. I wanted him to get out the car so I could go to the bathroom, and he refused. Eventually I had to get all serious with him and 'politely' ask him to get out. I go to the shop, buy him some snacks along with my own and we climb in the car.
Within 5 minutes he says he is tired, puts the chair back and goes to sleep! I was rather bemused and frustrated by this. This was also a lesson and a future blog post on expectations. I thought we would be talking about his homelands and my travels. Discuss life and people, on the other hand I could sit in silence and feel uncomfortable for close on 5 hours as I drive the the furthest part of my journey so he can get another ride down to Durban!

I travelled through homesteads that had traditional houses with thatched roofs looking over some of the most beautiful landscapes you can get. I tried to stop for the odd photo of mountains but was stuck minding a sleeping hitch hiker.
At Kokstad(yes a real name of a place!) I said my farewells. In waiting for him to get out of the car he began rooting around in his pockets and after enquiring why he wasn't getting out he said he was getting some money to pay me. I didn't give him a lift for payment, merely the chat! So he gathered his things, climbed out and turned round and said to me, "Thank you what you have done for me, You have really helped me a lot!" Wow! I feel ashamed!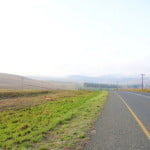 Onwards I need to go as I have still another 100kms left and it is not long before it will be dark. The Drakensberg peeped out between the clouds which were covering it from time to time, but I will have to wait till tomorrow for the view in the rising sun.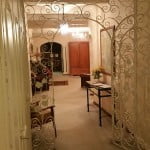 At Underberg (means under mountains), I called a B&B and we arranged a place to stay for the night. The B&B was like an English Homestead. Wide passages, large rooms and beautiful gardens. I am looking forward to my bed tonight as it has been a long day out.
On reflection, I enjoyed the journey and I also learned something about expectations. They are my expectations and no one elses. I cannot force them on others and I cannot expect others to even notice them. As I is in this beautiful room in a small South Africa town, I am amazed at where my journey has taken me so far.
From teaching children to working with lions and now seeing parts of this beautiful world. It is overwhelming and amazing all at once. I am looking forward to seeing the Drakensberg tomorrow and then heading North again. To see how the landscape flattens out after we climb over the escarpment again.
What to get in touch, share the article or just give a thumbs up, find the links below or email me from the contact page.