A Long Drive: Johannesburg to Welkom (Day 1)
Any trip begins with the first 324kms!
South Africa is Big, their holes are big, the food is big and the animals are big, but nothing makes it feel so much bigger than when you drive between different points. I set off on Thursday afternoon for a trip to the Orange Free state, the farming capital of South Africa intending to do a visit to the National Parks, all was not yet set!
I drove out past Soweto, taking back roads to keep an eye on the changing scenery. Johannesburg is green in comparison to the Orange Free State. The first thing you notice is how the land begins to flatten out, and the sky begins to expand. A picture really cannot do it justice as it is massive, and your little figure stands inside this grand scale, dwafted by the vast open space.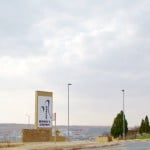 The other noticeable thing is the colour. Everything is golden. Golden from the grain and corn grown here, golden from the dust that blows of the slimes dumps and Golden in that this is the heart of the Gold mining industry of South Africa.
The worlds deepest mine at Mponeng, has been excavated to a depth of 3.9kms under ground (the equivalent of 12 Eiffel Towers) and it is still open for business! It is a monster of a site, with workers accommodation, roads and of course the mine shalfs, standing tall, watching over their charges. Like sentries on guard.

A little further on the clouds burst open, the temperature is a cool 27° C and the rain is falling, which is a rare sight here as it is normally very dry. The smell cannot be described and I am sure you know of a similar smell in your own country when it rains, but in Africa, that smell is distinctive. The dust is settled, the air cleared and cooled. Everything drinks it in. An amazing sight and feeling that grabs all the senses.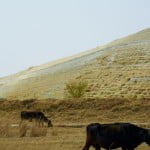 I arrived in Welkom a little after dark, but with still enough time to see the giant sand dumps that are the result of the mining going on in the area. The scale is daunting. These dumps are the results of crushed gold bearing rock, that has been mined, brought to the surface, had the gold removed and then been pumped into these dams, to dry out in the sun. They create mountains all on their own and glisten with a whitish, gold colour.
We are in the heart of the Orange Free State here, and gold is king. Harry Oppenheimer came here to mine from Kimberley where he was born, and with it he brought hospitals, roads and infrastructure to the area. Employment and lifestyle changes beyond anyones wildest dreams. Of course it cannot go without saying that the mines are dug by labourers who risk their lives on a daily basis and go home to little more than a shack.

While I was here a year ago I heard stories of people living underground in the remains of closed mines. They live and work and do not surface for upto 6 months at time. The law is vigilante in these closed mine shafts and many lives are threatened and lost. I must say that this is hear-say to me at best, but my sources confirmed it to me more than once.
Why would you live underground in an abandoned mine shaft for up to 6 months and be a victim to crime not monitored or assisted by any police force? For the remains of the gold! What gold is left people are there to try to find and remove. This could be the big start to their very poor life, or assist in paying for a family members medical care.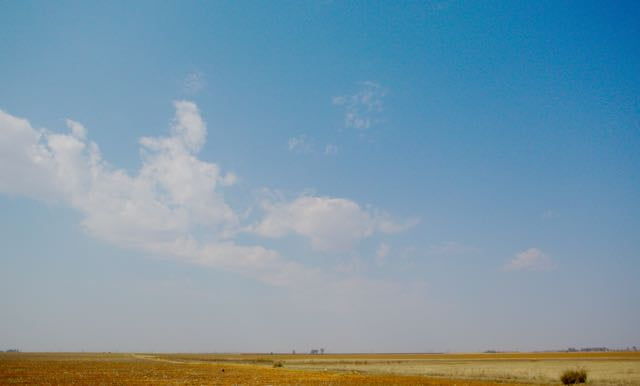 The Free State is beautiful in many ways, it is very flat, yet golden, the sky is amazing and at night every star can be seen as if through a telescope, it is also a place which I find a lot of heartache. I see so many people who have nothing here, but the clothes on their back and a tin shanty to live in. I see wealth in many places yet it resides with a small minority. This is the bread basket of South Africa, literally, as grain and maze are grown here, if only that sentiment was extended to all those who live in this part too!
Want to make a comment or contact, there are links at the bottom to Facebook and Twitter, or find me on my contact page.