A Long Drive: Welkom to Kimberley (Day 2)
Burning Heat and Salt Pans, oh what excitement!
Salt pans, in the middle of the burning heat of the Orange Free state in South Africa, no I wouldn't believe it… not unless I had seen it today with my own eyes. Areas of land, drying out to leave behind crystal white salt. The temperature here is 33° C and there is salt!
Leaving Welkom today, I headed towards Bloemfontein. On reaching Brandfort, I turned off and headed for Kimberley via a route less travelled. It started with a dirt road, a mere 30 kms before crossing a tar road and back onto another dirt road. South Africa is big and when you see a dirt road stretch straight out in front of you for miles and miles, you realise how tiny you really are.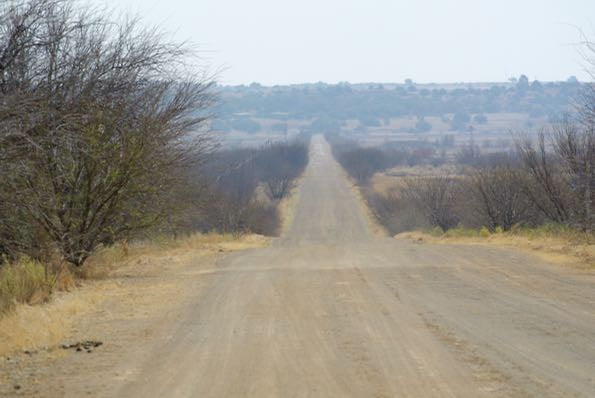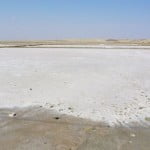 I passed field after field after field of harvested crops, or cattle farms. The Soutpan (Salt Pan) was a great sight and I had to stop see this marvel for myself. I passed small town after small town, far away from a main road, but all with people going about their business.
In Kimberley you really get a sense that you are in diamond country. The town was built around a mine, now called the Big Hole, that workers hand dug down to a depth of 840m by hand and pickaxe. The mine is an extinct funnel of a volcano where the diamonds are formed from the immense pressure exerted from the earth core. This turns them into the precious rocks, which so many put their trust in. A shiny little stone that people would kill for!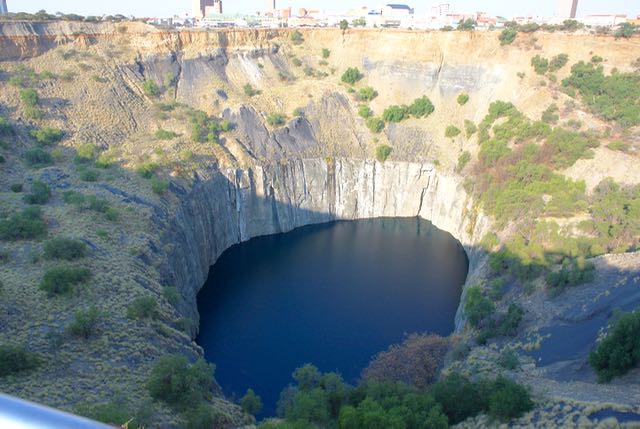 As I stood looking into the hole, now filled with water and with sides slowly crumbling into it, I thought of the noise that would have been going on while it was being actively mined. Men were lowered down on thin ropes and hauled back up to the surface at the end of their shifts. The land was staked and you could mine straight down but not past your claim.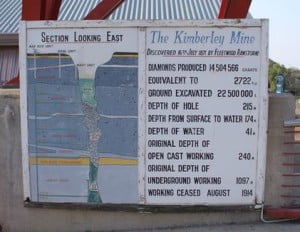 It is the deepest manmade hole in the world, and it left a town that feels a little like the wild west. Many prospectors came here looking for their fortune, and many lose more than they bargained for. Today mining still continues here and the town feels very frenetic. (Did you know there were actually 5 big hole here, 4 of which are mostly filled in now!)
After leaving Kimberley I was destined to travel to the new'ish Mokala National Park in South Africa. When I called I was told in no uncertain terms, "What are you thinking sir, this is the weekend and the all the guests are already here. You should book in advance if you want to stay here!" She hung up just as briskly and I sat smiling to myself at the directness of people. It was my fault and I only asked for a camp site, she didn't even allow me to ask if there was a chalet! Still I will have to return another time to see this park.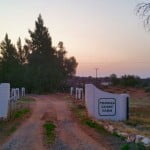 Deciding to continue onwards toward the Karoo National Park, I made my way towards Hopetown. The Karoo is one of those place you have to be in to experience and the national park was a must see. However, with the setting sun and still some distance away I began looking for somewhere else and drove past a sign saying Thomas's Place. What a gem, the owners, Awie and Esmare Burger took me in and really made me feel at home. They had me quietly thanking the curt lady at Mokala National Park, as I would not have found this place otherwise.
The Anglo Boer War started in Thomas's Farm with the first battle (Battle of Belmont).  The main homestead was erected in the 18th century, and was the headquarters of Lord Methuen. It was used as the British camp and military hospital because of the open water holes fed by underground channels. So if you are stopping here have a look around at all this history.
Tonight I am sitting outside on my stoep (veranda) of Thomas's Place, writing this. The owners have VERY graciously brought me a steak and beetroot with sandwiches, of which I cannot even look at the sandwiches yet, I am so full from the steak. I have been invited to enjoy the evening with them and I feel so at home. What a lovely stop. If you are heading this way, stop here and say I sent you!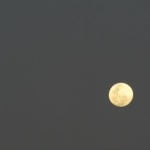 Today was one of changing scenery as I moved from the flat golden lands of the Orange Free State into the Northern part of the Cape. The temperature was warm, but already it is dropping as the crisp clear sky dissipates the heat from the day. The stars are shining brightly and the moon is so white here I can see as if I had a head torch.
I will be well refreshed for tomorrow and my journey on southwards to the Karoo, a desert like place, with sun burnt rocks and dwarfed trees from the incessant heat. What a wonderful end to an interesting day and just 396kms travelled…
Comment below or just a thumbs up would be great, find me on Facebook and Twitter, or just email me through the contact me page.