Parkrun: The Shoes and Laces of it all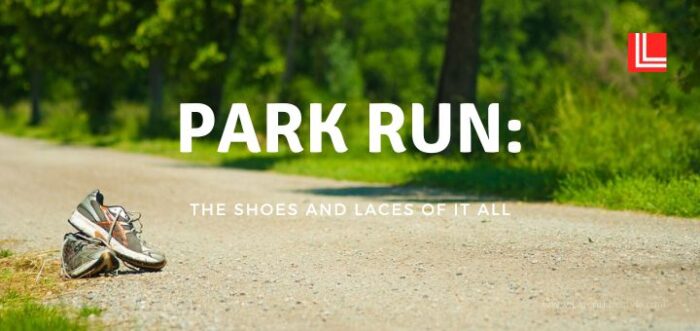 The worldwide parkrun phenomenon that got kicked off with a few pals meeting up in Bushy Park, Teddington UK in 2004 has changed the lives of thousands of people. Want to know more, read on.
Where did it all begin?
The premise was simple according to one of the original founders, Paul Sinton-Hewitt.
"Turn up every Saturday and run 5km, or if you're a junior then 2km every Sunday. It doesn't matter how fast you go. It doesn't matter what you're wearing. What matters is taking part." – Parkrun Website
Back in October of 2004, there were just a few volunteers who started out on the event and two years later the idea of the "parkrun" had broken free of Bushy Park and begun branching out into the parks of the world.
The event is run by volunteers at a local park. People giving up their Saturday mornings to make the event more than just a run. A large social event where you can improve your health and meet some new friends too.
Oh… and it's not a RACE! Well, it's not designed for a competitive edge but rather just to get us out and into the fresh air, but there is always the possibility that you may want to try and improve your times each weekend.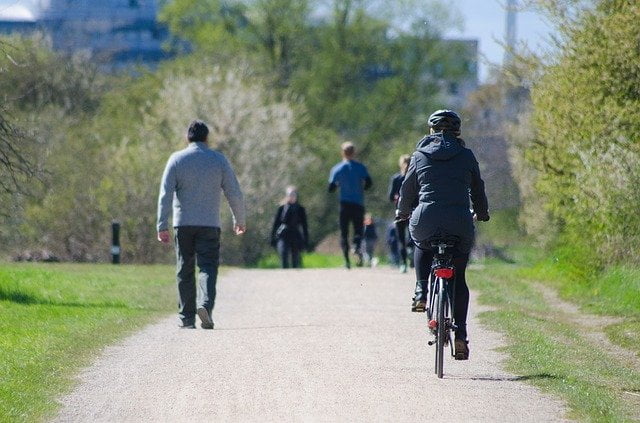 Who goes?
Anyone. It really is that simple. Doesn't matter what size or shape, or if you are a fast running Olympic athlete or someone who has decided on their 49th birthday that they are going to take up running.
Just getting out into the fresh air and being around others who also share your view that a healthier life is a more enjoyable one, as well as improving and warding off illness, is motivation to go.
Don't wait until you 'think' you're ready or healthy either. Get started this weekend. Join up (see below and it's free) go get a decent pair of trainers and find your local event.
If you haven't moved from the couch for a few years or even months then perhaps check with your local physician first to make sure you know what your limits might be, but one thing is certain, you will be surrounded by some amazing folks on the day.
That is motivation enough to get you out again the next week, and maybe to even walk to your local show to get the groceries.
How do I register for parkrun?
Easy, head over to the park run website, you can find it by clicking here. Choose your country and then sign up on the appropriate site. (Click here for the UK parkrun sign in) and head over to parkrun register link. The reason you register is to get a printable parkrun barcode which will be scanned by a volunteer on the Saturday you run.
As a hint, see if you can either have the parkrun barcode laminated or get a small plastic ziplock back to keep it dry. Phones generally don't scan well and event organisers may not register you with only a phone barcode. Please take a paper one.
There, that wasn't so hard, was it! Now you are on the list of folks getting ready for the Saturday morning run.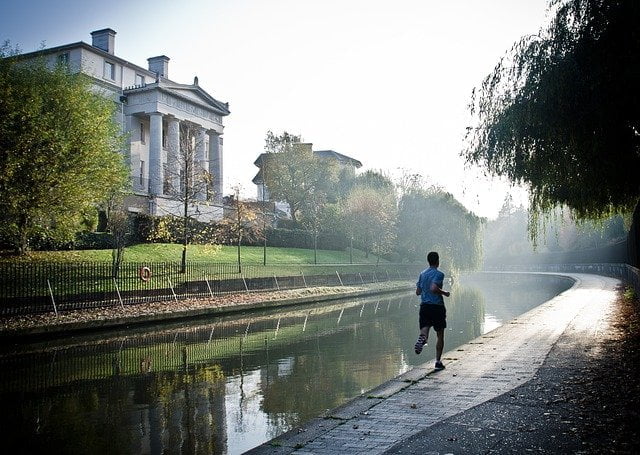 Where do I go?
Glad you asked. Again on the website you just signed up for you will be guided (or you can navigate) to the parkrun events in your area. The UK map can be found under events. Find your area, choose a park, and click on it.
There you will find all the details of when to be at the event, the exact location and even the course itself. Click the link and it will show you where you are running and describe what to expect.
How is my time measured?
The wizardry of the modern era means that after giving your barcode (the one you received when you registered online), to a friendly volunteer at the start you are now released from anything more technical to do with your timings. These are all organised by those amazing event volunteers.
In each event, a volunteer at the end of the course pushes a stopwatch every time a runner finishes, and another volunteer will give you a token that is linked to that time.
Take the token and have the token and your barcode scanned and the two are joined together to give your personal time.
Those results are then posted online and sent to your email address so you can see them easily, and watch how you are improving.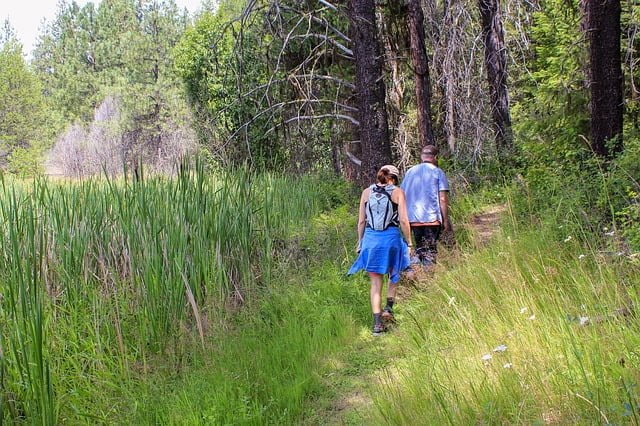 Can I walk?
Of course!
This is called parkrun for a reason – not Park Race. It is to get out with others and get fit too. Some parkruns even have walking events especially. There are also wheelchairs too.
If you want to take a bike, I am afraid they aren't considered as part of the event, but please do cycle to the event and do the run – Double your exercise limit and save the environment at the same time! Win-win.
When is it a good time to start running?
Now! Yes, right now. Not tomorrow, not later, not on Saturday, but now. The reason to start now it to think about the future benefits.
If you begin today, you will be a little better tomorrow. If you start next week, you are already a week behind.
BUT, and with the utmost sincerity, run when you have the time or the energy, otherwise go for a walk and get fitter that way. If you can only manage a Saturday morning then go for it. If you can get out 2 evenings a week for a walk/jog/run then why not go.
There is no age limit, no shape requirement and the only clothing prerequisite are very good shoes! Besides, if you have a smartphone there are plenty of apps offering couch to 5k assistance and training.
What is a good time?
Some people are always obsessed with times. "Did I beat anyone?" "Was I the best?" "Was I too slow?"
Parkrun is NOT, repeated loud and clear, NOT, a race. Sure you can make it a race. You can turn up each week and be the first finisher (note that even parkrun doesn't use winner) but it is only you who is competing!
The idea of getting out for a bit of a run in the park is what this is about. Aim to get a PB (personal best) but don't let that ruin a great run around a park. Rather go for the enjoyment.
Equipment Required for a parkrun?
The only expense you are going to have is equipment. Yup there is very little in that regard but you will need it, so here is the list:
Printed parkrun barcode
A VERY good pair of running shoes
1 plastic ziplock bag
Optional:
How good is that? What a list hey! The simplest least expensive way to get your fitness back and improve your overall health is by visiting a shop to buy a really good pair of shoes and printing out a piece of paper.
It's Social
Finally, it should be mentioned that the event is social. There will be people to meet before. There are those who will encourage you along as you go and at the end, a large group often visit the local cafes and restaurants for a good chat and a quick cuppa before heading home.
Now that is one way to start your Saturdays.
Have you been, do you organise one? Let me know what your experience was like.